There are times in the business world when it makes sense to work with business partners to get the job done to the highest level. We had one such scenario happen recently in our own business. We were approached by our client, Technical Transport Products (TTP) and asked if we could produce a 40th anniversary video of the company. Many of you will be familiar with the brand Thermo King seen on many refrigerated lorries – TTP are the Northern Ireland dealers for Thermo King.
This was a challenge we jumped at, and immediately contacted Stephen Reid from Ballymena based Grafters Media to work on this project together.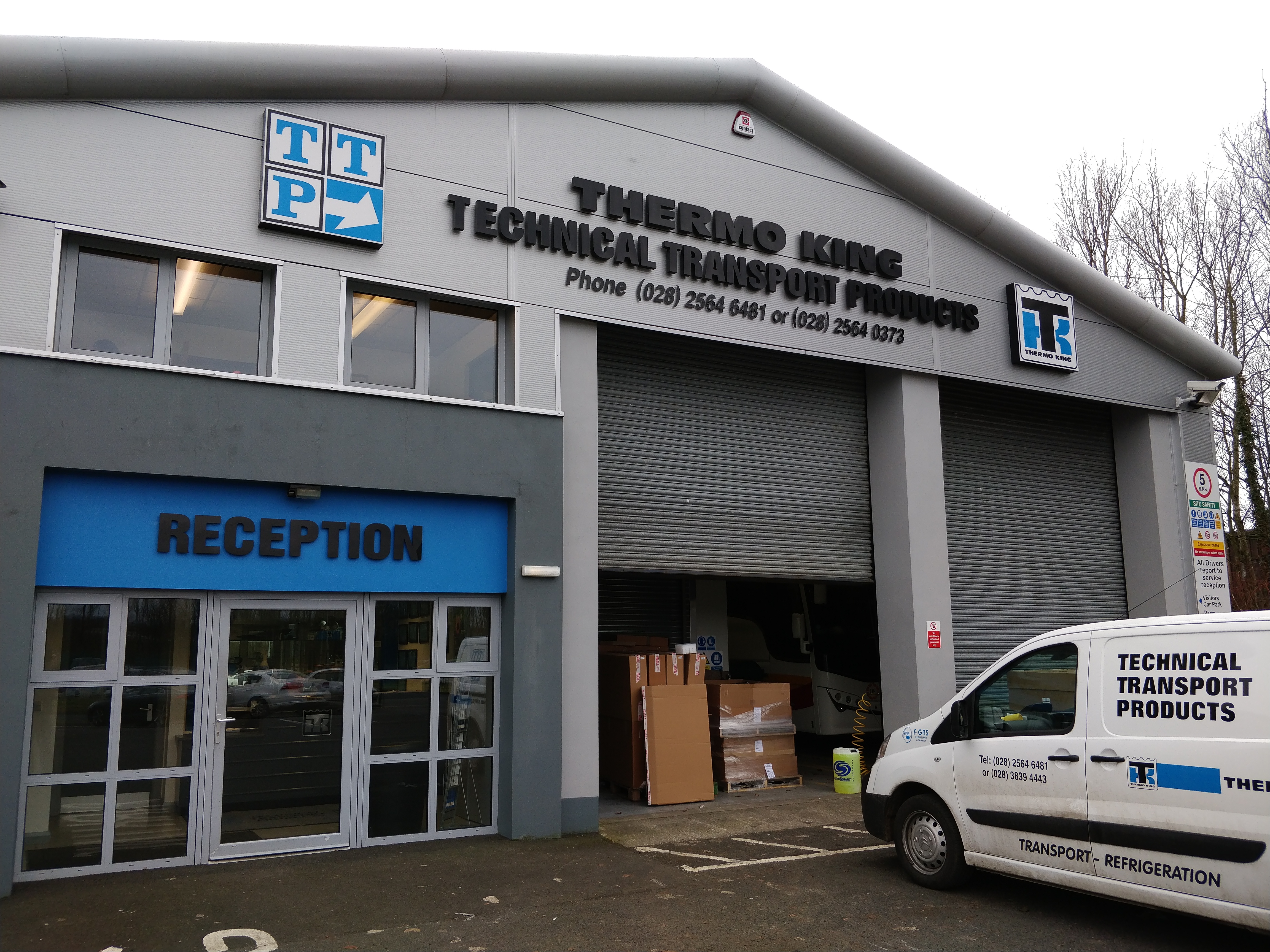 Video is fast becoming an essential tool for any business wanting to improve their media presence.
We were delighted when Stephen agreed to work with us on this project. His years of experience and expertise in producing great videos, together with great creative imagination, was exactly what was needed for this project. Stephen said about creating this video,
"When coming up with concepts for the project we knew that we wanted to do something different, something special. Something fun that properly reflected the character of the business and the people who work there. The Fast and The Refrigerated was the result of that process, a light-hearted heist style short film that entertained viewers and showcased and properly celebrated the business.
With a multitude of content today constantly fighting for our attention it's the original and creative ideas that stand out.
It was a large project involving multiple locations, several shoot days, multiple crew and actors, large vehicles and aerial filming platforms (drones).
We partnered with MCC Computers who have been working with TTP for years. They were invaluable collaborators in helping to work out a strategy for approaching this project and providing that personal connection with the client."
Working with business partners, where needed, provides a more professional service to our clients.
It was a fantastic experience partnering with Stephen and working together to produce this short film for Technical Transport Products. The thought, planning and effort that went into creating it has resulted in a video that communicates the quality and professionalism of TTP and celebrates their 40 years in business. A video which was also to become an award-winner at the company's annual global conferences!
'The Fast and the Refrigerated' is now available for the world to see….and that quite literally was the world! Shortly after the film was ready, a team from TTP attended Thermo King's annual conferences. This brought together dealers from the Middle East, Europe, Russia and Africa. The 40th anniversary film was shown at these events and received a fantastic reaction. A TTP representative said, "Our video got shown on two different occasions, the Dealer Principal's Conference and a Service Manager's Conference. It received a standing ovation and also became an award winner at these events!"
You can watch 'The Fast and the Refrigerated' here. Find out more about TTP on their website here.
If you are a business owner or manager and would like to find out more about how video could benefit you, please get in touch with us here at MCC Computers. Phone 028 2563 8888 and ask for Philip.