First impressions count! That's why we take website design and build for businesses and organisations seriously. How you present your business, organisation, club or charity online is just as important as it is in the 'real' world – in fact, more so now than ever, living in a world where Google and the Internet is the first port of call for many people to get the information they want.
So when people click through to your website, what do they see? Is it out-of-date information? Out-of-date images? A website full of clutter? A bit tired looking? Are you happy with the first impressions that people will get when they click on your website?
We have 20 years experience designing and building websites
If you're not so sure then we are here to help. We don't do the 'out-of-a-box, quick build, get it live and forget about it' approach – we take time with each of our clients to gather good and useful content.
Clients come to us with different 'asks', so each website is designed and built to suit the individual needs and requirements. When the site goes live, it contains the information asked for by the client, it is fresh and uncluttered and is easily navigated by the end users. The sites we build also factor in blogs and social media networks and will look good on all devices.
Websites for businesses
Below is just two examples of websites that went live recently. The first is a clean, fresh, bright website we created for long established business, MCC Insurance Brokers, based in Ballymena and Ballymoney. They are long-term clients of ours with whom we have built up a great working relationship over the years.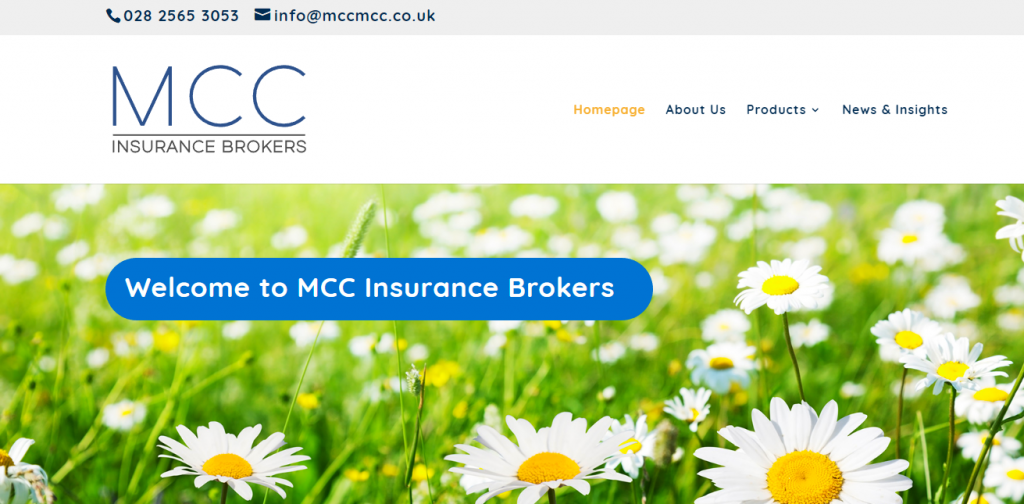 Andrew from MCC Insurance Brokers, talking about the project said, "We felt it was time to reintroduce ourselves online – we have a lot to offer, both in terms of products and personnel. We have been on the receiving end of a lot of good advice and help from MCC Computers over the years. The whole process from start to finish was face to face, step by step, and we never moved on until we were all happy. We think the website looks great – it's bright, it's clean and it gets the message across that as your local broker we are 'here to help'. Thankfully our customers are saying the same too!"
Click here to see the new MCC Insurance Brokers website.
Websites for organisations, charities or clubs
Another site which we created recently was for a Randalstown based charity, Hope and a Future Ethiopia. As with all our work it came as a result of several face to face meetings with the charity's board members so we ended up with the website and content in it that they wanted.
This site contains a large photo gallery as well as clear and uncluttered areas where the user can find out all about the various projects that the charity is supporting. It also contains clear and precise information for readers who want to know how they can help the charity in terms of giving or volunteering.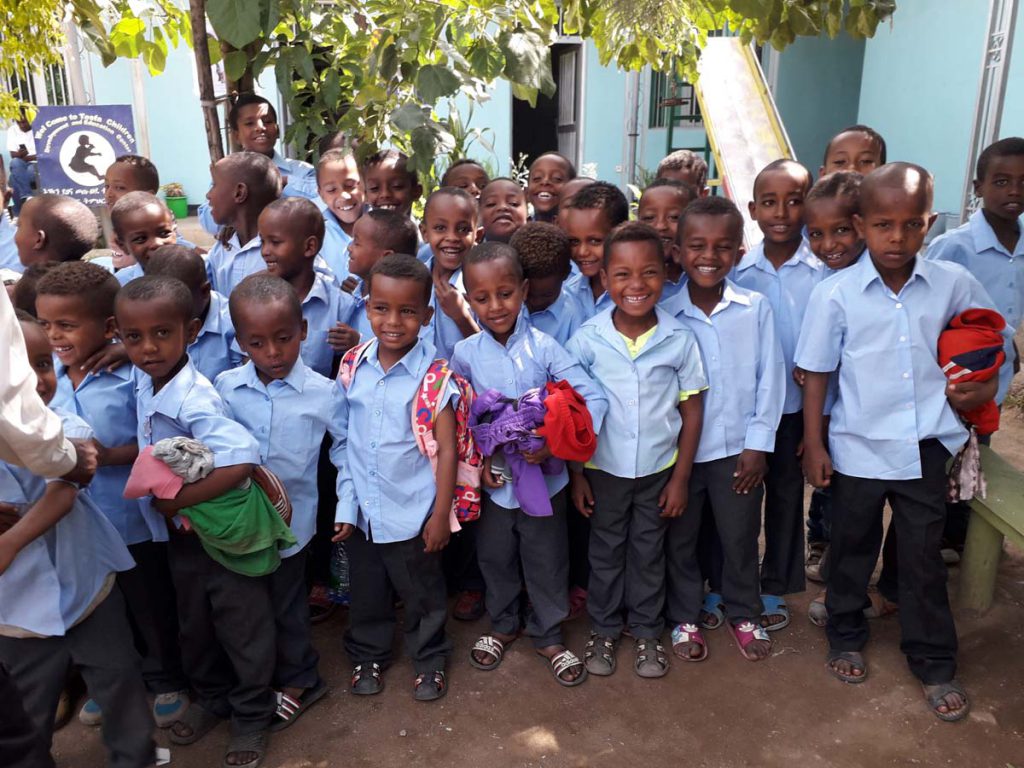 Kevin from Hope and a Future said, "The new website which was designed and built by MCC Computers is well laid out and uncluttered, and sets out very clearly our vision and aims for Hope and a Future."
See the new Hope and a Future Ethiopia website here.
If you feel the time is right to revamp your existing site or take your business or organisation online for the first time then we will be glad to discuss this with you. A new or updated website won't break the bank but it will create the good first impression your business or organisation requires online.
To get the ball rolling get in touch with Philip on 028 2563 8888 or email philip@mcc.ac