We believe that Media Training for Northern Ireland businesses and organisations is a crucial part of the service we offer at MCC Computers. As a result, we have designed and developed a training course, called Media Essentials, which will benefit those who attend to improve their understanding of media campaigns and discover practical ways to implement them.
In the digital age we live in, it's essential for business owners and organisation leaders to keep up-to-speed with using the media tools available. The competition will soon overtake you if you don't!
The one day Media Essentials course is split up into four informative and interactive sessions –
Media Essentials – Opening Our Eyes
Working With The Media Essentials – What Works For You?
Share The Conversation – Connect|Engage|Build
Build a Campaign – Work Smarter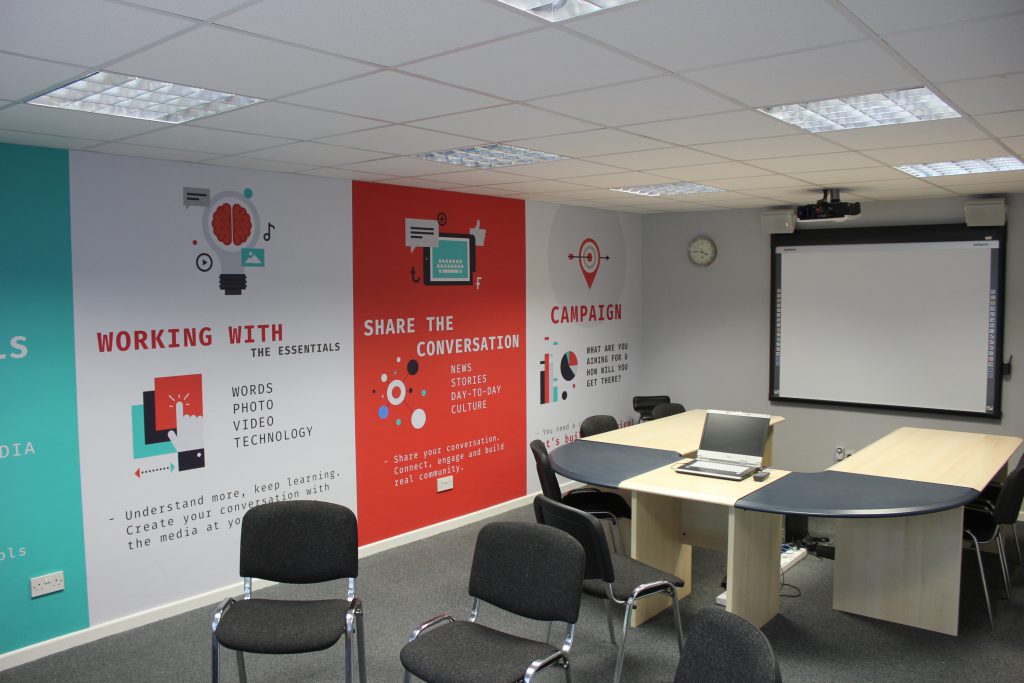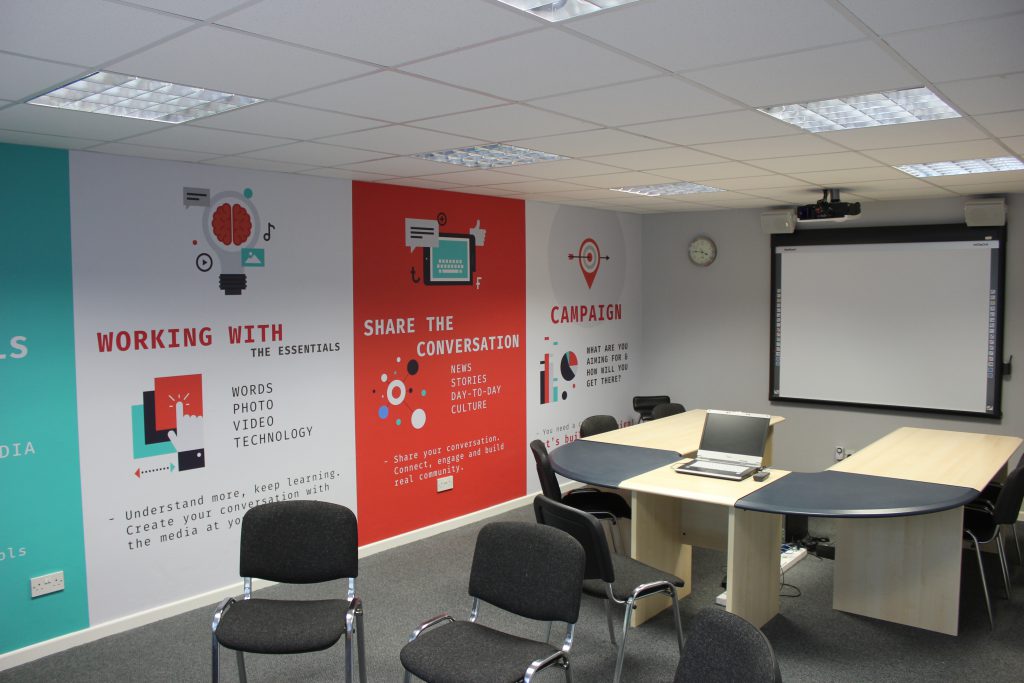 Media Essentials is run in our specially designed media training room in Galgorm, Ballymena. Comfortable, relaxed and informal, yes …. but the course has been described by previous attendees as 'taking media training to a new level'. It has been designed and is facilitated by Dr Philip, who has built up a wealth of knowledge in this field over many years. He has created this course to make a difference!
Representatives from McMillan Interiors and Gracehill After School Club attended our most recent Media Essentials training Day. We had already designed and built websites for both of these clients and as is quite often the case, the training day is a natural progression of our working relationship. At the Media Essentials training our clients learn about blogging and social media, using photography, video and other tools to optimise their online presence and ensure their products or services get seen by as large an audience as possible.
Here are some comments from McMillan Interiors about the day.
"Philip's clear presentation on how to utilise the different forms of media to market and connect with an audience was immensely helpful and enjoyable. We're eager to put into practice what we learned, and feeling much more confident in our understanding and handling of the tools of media."

Ruth-Anne from McMillan Interiors
Click here to go to McMillan Interiors website. Although based in Cullybackey, Ballymena, McMillan Interiors work throughout Northern Ireland and further afield.
We also received the following testimonial from Gracehill After School Club
"Gillian and Samantha attended the media training day on Monday 3rd June. We had a very enjoyable day learning about how to use social media as a way to communicate with clients and make ourselves and our services known to the general public. We recently set up a new website and this training has helped us to use it to its full potential and has also made us more aware of internet security. Philip treated us to a lovely lunch and we were well catered for all day with teas and coffees!!"

Gillian and Samantha from Gracehill After School Club
Click here to go to Gracehill After School Club website. The Club is based in the beautiful and historic Old School House in the village.
Media Essentials – Media Training Northern Ireland for businesses and organisations
We offer our Media Essentials training course to all businesses and organisations in Ballymena and throughout Northern Ireland. Read more about our Media Training here. If you would like to speak to Philip in more detail about the course or book a place then please don't hesitate to get in touch – phone 028 2563 8888 or email philip@mcc.ac.