We recently held another very successful Media Essentials Training Day for businesses in our own specially designed Ballymena Media Centre in Galgorm. The one-day course has been developed by ourselves and incorporates the techniques and experiences we have gained over the last 20+ years of working with clients.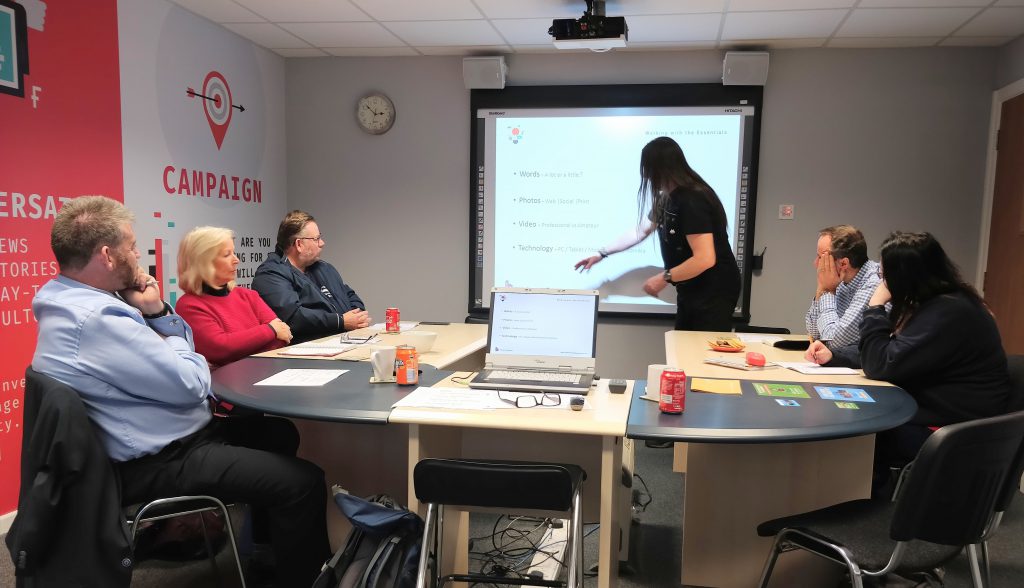 Getting your message out there can be daunting and like many things in life, the means of getting your message across is constantly changing. Businesses need to keep up if their media campaigns are going to be successful! In the 'Media Essentials' course we do just that – we cover the 'essentials' of effective use of media. Our mission statement on the wall of the Media Centre states,
'Our goal is to help you realise and chase down your aims and goals. Campaign. Conversation. Media. These are the essentials. We won't confuse you with riddles.We want to help you seize control again.'
By attending a Media Essentials Training Day, you will have an opportunity to think about your company's media strategy and campaigns. You will be able to see if you are currently using the Internet and digital media in an effective way. You will have time to reflect and hopefully get fresh and refreshing ideas of how your business can perform better, especially online.
The day is split into four sessions with an opportunity to ask questions throughout and have discussion at the end of each of these. The four sessions:
'The Media Essentials' which highlights the media platforms available including website, blog, social media, print and events.
'Working with the Media Essentials' – We look at what is needed to make 'The Media Essentials' work for you – how to use words, photos, video and technology to produce eye-catching and worthwhile content.
You need to get that message to your audience – this session is entitled 'Share the Conversation' where we look at how to best connect, engage and build real community.
There's the vitally important 'Build a Campaign' session. A few sporadic Facebook or Instagram posts will never cut it. Having a well-planned media campaign is essential if you want to get your brand, product, service or message to a wide audience.
Coffee, tea and cold drinks are available throughout the day and a light lunch is also provided.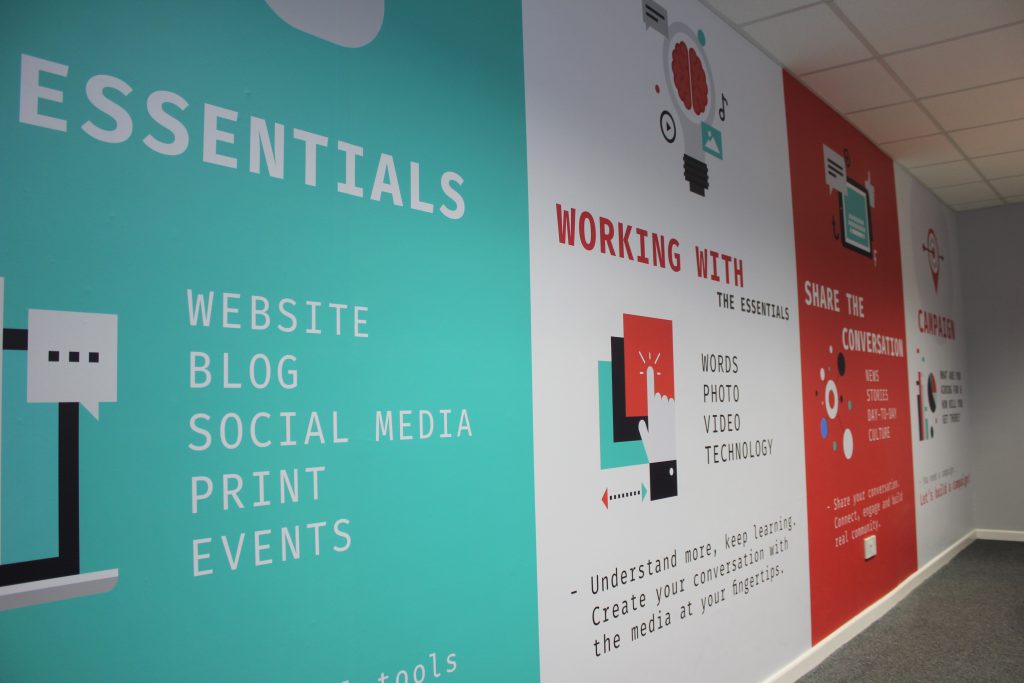 Here are a few comments from the business people who attended this most recent course.
"I have been on other media training courses but Philip has designed this course to take media training to a new level. It was very informative and I now have a greater understanding of what it takes to run a good media campaign."
"A very enjoyable day which flew in. I learnt about the importance of planning and being more structured in the way I use media so that it all works together to achieve maximum impact. Also great to hear other people's views and how they market/promote their businesses."
"Philip's wealth of knowledge and the manner in which the training was delivered were, in my opinion, second to none. The experience was thoroughly enjoyable and exciting."
Each Training Day can be tailored to suit the attendees, so as well as training for businesses we can also offer Media Essentials to organisations, churches or any other sector who want to improve their media campaigns for promotion, marketing or brand management.
If you feel a Media Essentials Training Day would be of benefit to you or the staff in your business or organisation please get in touch with Philip on 028 2563 8888.