MCC Computers at Ballymena Business Centre aim to get your business or organisation appearing on the front page of internet searches ensuring your business has the best possible opportunity online. Even if you have a 'good' website it is no longer enough to make your business brand stand out and compete with the rest. MCC Computers know that it can be overwhelming to dive into the unknown sphere of social media, blogging and online marketing.  The combination of good business advice, a planned internet strategy and intelligent brand management can all help your business/product/service compete online.
Have you seen our latest Digital Media advertisement in Ballymena?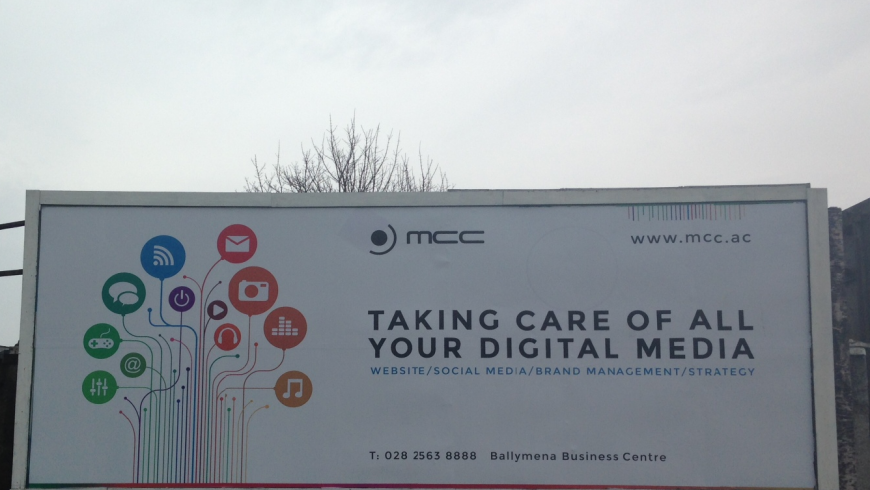 We are here to help, please don't hesitate to get in touch and find out more about us and the range of services we can offer.
Simply drop in to MCC Computers at Ballymena Business Centre or take the first step by calling directly on 028 2563 8888 for further information.
Digital Media MCC Computers Ballymena Business Centre