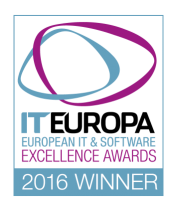 MCC Computers Ballymena don't mind where your computer or laptop was purchased and we understand that nowadays there are so many products/services and choices to be made. MCC can advise you in making the right choice for you and help ensure that your money is well spent. Internet Security combined with an annual service ensures you are both safe on the Internet and your system runs to its optimum performance. These are essential in the current digital era in which we use technology in so many ways.

If you would like advice or have questions regarding Internet Safety and Online Security please feel free to give us a call on 028 2563 8888 or simply drop in and see us at Ballymena Business Centre (we are on the front row with free parking out front )

For many years MCC Computers has been trusted in Ballymena to look after Internet Security and Online Protection in the home and business. Recently, it was reported on Ballymena Today:
MCC COMPUTERS PARTNERING WITH AVG, CAN NOW PROVIDE A STATE-OF-THE-ART INTERNET SECURITY PRODUCT TO IT'S CUSTOMERS BOTH FOR THE HOME AND BUSINESS

Thanks to the partnership and development of their CloudCare programme with the Ballymena computer business AVG Business, one of the world's largest Internet Security companies, were rewarded for their joint initiative winning the 'Security Vendor of the Year 2016' category at the European IT & Software Excellence Awards (ITEA) ceremony in London.

Click here to read the full article at Ballymena Today.